IB - Insights - Podcast - Banner
Insights
Designed for curious minds
Discover a cross-section of content from industry leaders and experts shaping the future of our innovation economy.

Insights
Designed for curious minds
Discover a cross-section of content from industry leaders and experts shaping the future of our innovation economy.
IB - Insights - Podcasts - HeadLine
CIBC Innovation Banking Podcast
On our #CIBCInnovationEconomy podcast series, hear from leaders, entrepreneurs, experts and venture capitalists about the changing dynamics of the North American innovation economy
Renegotiating the Definition of Success with Ganesh Padmanabhan

Episode Summary
Entrepreneur Ganesh Padmanabhan says there's no perfect time to start a start-up, but what if you're starting a company amid the "new normal" of COVID-19? Padmanabhan says there are three critical things to think about.
Episode Notes
Ganesh Padmanabhan attributes his laid-back attitude to his childhood growing up in southern India. But don't confuse the contemplative serial entrepreneur's approach with complacency. He's advising start-ups renegotiate the definition of success. That conversation requires participants from all levels of the company: from its investors to its employees to the customers you're trying to reach. Reframe the problem the company is trying to solve, and recognize pre-pandemic goals may be unattainable, but with collaboration from all stakeholders, a global pandemic can be turned into an opportunity to succeed. And when asked if he'd launch a start-up in this environment? His answer might surprise you.
CIBC Innovation Banking is a trusted financial partner to entrepreneurs and investors. Get in touch with our team at cibc.com/innovationbanking.
Announcer (00:04):
Today on the CIBC Innovation Banking Podcast:
Ganesh Padmanabhan (00:09):
There's a reset button, right. For many, you can unpeel that in so many different layers. Reset button for humanity, for progress, and society, and living, and things we have taken for granted. But fundamentally, it's a reset that is happening, a rewiring that's happening. And the most authentic and impactful thing you can do at a minimum is to recognize that, accept it, and then sit down with your stakeholders, whoever it is, family, employees, investors, and stuff, to redefine what success really meant for that relationship.
Announcer (00:41):
Here is Michael Hainsworth.
Michael Hainsworth (00:44):
Ganesh Padmanabhan is an entrepreneur's entrepreneur. We use health enterprises, execute the promise of AI at Molecula, advise the Forbes Technology Council, and is the VP and Head of Growth at CognitiveScale, help drive success in the US, UK, and Asia Pacific for companies as varied as Procter & Gamble to Dell. But he's never had to deal with a global pandemic. If his advice is to renegotiate the definition of success, I began by asking him what past success he's leaning on for that advice today.
Ganesh Padmanabhan (01:18):
It's a great question. I grew up in India, Southern India especially, by the coast. So that had an impact on my demeanor, because it's a very relaxed beach lifestyle and stuff like that. I'm an engineer by education. I did mechanical engineering in undergrad. But very quickly during college I realized that I was into programming, so I started writing code that helped quite a bit paying through, making some money during college, if you will.
Ganesh Padmanabhan (01:47):
In 2016, I saw the great opportunity within the market where the amount of data being generated was crossing the human threshold to analyze and make decisions with it. And we knew that this was the time and Watson was coming of age at IBM, and I could see the market where AI or artificial intelligence was going to have a huge impact on how human and businesses are going to make decisions. So my original first company was the notion of, if every decision was going to be made by machines or algorithms than humans, then somebody has to explain it. Because it's one thing to look at a picture and say, "It's a cat or a dog or a muffin." Totally different scenario to an AI predicting and rejecting a medical claim, the patient passes away, and you're looking at a multi-million dollar lawsuit, right? So it's a whole different ball game. And so, the algorithm explainability, understanding how algorithms make decisions, was going to be a huge foray.
Ganesh Padmanabhan (02:42):
So my first company at that time, in 2016 was, "Hey, if every decision was going to be made by algorithms, and most decisions in businesses, somebody has to explain it, so here is explainability as a service." Which was offering for AI systems to really understand what's behind the model that's making decisions. Well, it so happened that the first VC I sat down with was the first general manager for IBM Watson, brilliant guy, and he happened to be the executive chairman of CognitiveScale, it was another startup, a later state startup. Series B funded startup at that time. And he convinced me that these ideas, while great, is actually at least five to 10 years away because most organizations are still figuring out what is AI.
Ganesh Padmanabhan (03:27):
And so I ended up joining them to lead most of the commercial functions like business development and marketing, and ended up spending the next two and a half years just working with large organizations and while shaping the product that is needed to go help organizations build scaleably AI systems to make decisions to help. And we call it augmented intelligence because we fundamentally believed that it was about augmenting the human in the loop to make better decisions with data, right. And then fast forward that I left CognitiveScale last year after a couple of years of really good growth and everything. And I started seeing another trend in the market where most organizations were getting started on the AI journey, but it was really hard to scale that journey. And there were multiple problems with actually scaling that, but one of the big fundamental things was data. It was data sitting in multiple systems, multiple locations, format systems, and it was hard for organizations to pull it all together. It took too long, cost too much. And at the end of the day, the AI systems, AI projects suffered because they couldn't get the data in order.
Ganesh Padmanabhan (04:33):
So I helped co-found a company called Molecula last year to go attack that problem of, how do I unlock access to data across the organizations for an enterprise. And so that's been my journey. And then in the process, I'd done multiple things around, I was an EIR, an entrepreneur-in-residence at Capital Factory, which is an early stage accelerator here. Got experience working with a lot of startups and a lot of entrepreneurs to really test out their initial ideas and then take it to market as initial offering. In a weird sort of way, a full circle. One of the kind of companies I'm on the board of advisors for today, it's called Credo.AI. It was a co-founded out of the AI fund by Andrew Ng, the big name in AI and [inaudible 00:00:05:20], that's the founder, she's a friend of mine. And what they're doing is actually bringing in the whole auditability service for AI systems, which is where I originally started my AI journey as well. So many different hats, mostly in product sales, go to market, and being around and being with, and started multiple startups in this whole process too.
Michael Hainsworth (05:40):
You point out that there are three key themes that are top of mind for businesses today as they address COVID-19.
Ganesh Padmanabhan (05:47):
So businesses today are contending, from my experience right now, in three key themes with COVID-19 and the current ongoing pandemic. Number one is business continuity, number two is remote workforce, and number three is, how do you really reimagine or design for the next normal?
Michael Hainsworth (06:06):
With business community, we're dealing with the issues of disruption, but also an acceleration of a digital transformation.
Ganesh Padmanabhan (06:12):
Absolutely. So the business continuity, that term itself, it's very fully loaded, right. So there's multiple aspects of that term as well. If you're an organization that is doing business already with customers and your customers are interacting with you on, let's say, non-digital models, or even digital models and frameworks and stuff, how do you continue that relationship with the customer? That's one part you got to think about it, right. If you're in tech, if you're already on a digital journey, how do you scale and accelerate? Because this is an opportunity of a lifetime to really accelerate your competitive advantage through technology if that's how it actually originated, right.
Ganesh Padmanabhan (06:55):
Amazon just hired 175,000 people since March. If you're in a mid-market, small cap, or an early stage company, the question is, business continuity is very different. How do you build resilience? How do you conserve cash? How do you prioritize your survival and to come out really strong on the other side, right? But the general idea is, customer and human behavior has fundamentally changed, right. Face to face meetings for sales has nosedived. People are mostly multitasking because you're in front of a screen all the time. How does your business change to adapt to all of that, right?
Ganesh Padmanabhan (07:33):
One of my startups, medical devices company, I'll give you an example. It changed the way that they interact with surgeons to help them do surgery better. And a lot of elective procedures during this time has gone down and these surgeons are now in front of their customers and the computers in fact, instead of spending time in hospitals and systems in front of a patient, which opened up a fundamentally different channel and open line of communications for them to have direct conversation with. Earlier, they had to go to the hospital enterprises, systems, the teams, before they even get in front of the surgeon, right. This opened up a channel for them to interact with them and how they're focused on gathering more feedback and refining their product.
Ganesh Padmanabhan (08:16):
So being flexible is extremely critical in prioritizing this whole notion of business continuity. So business continuity means many different things, many people, many different organizations. But generally, it's about everything. Life around you, life around your company is changing. Interactions are changing. How do you keep up with it? My background around enterprise systems and data centers and stuff, a lot of our old customers who used to have data centers, because they didn't want to move to the cloud and they want to actually host their data on prem, they can't have anybody go into a data center or they have to plan the shift around it. So there's business continuity for them. Meaning, how do I keep my apps and running? There's so many different things that are causing this.
Michael Hainsworth (08:59):
You mentioned conserving cash. How do you know when it's time to open the wallet and when it's time to keep it closed shut? Because we always know the maxim, "It takes money to make money." Shouldn't we be throwing money at the COVID-19 problem to ensure the business continuity?
Ganesh Padmanabhan (09:17):
Well, it depends on who you are and what your cash balance looks like, right. So if you're big tech, if you're a large established company with loads of cash, this is the opportunity of a lifetime where you get a preview of how the world is going to evolve and change.
Michael Hainsworth (09:36):
But most of us in the startup community aren't in that world.
Ganesh Padmanabhan (09:38):
We're not there, right. So in the startup community, it's the other way around, right. If you have line of sight, if you were in the side of the business that really gets accelerated that what do you produce becomes more valuable in this particular environment, then absolutely, this is the time to go double down, right. I mean, you can think of it if you're in e-commerce, if you're actually in collaboration, if you're in a communication environment, if you're even in data and analytics, which becomes important. And if you're building products that improve business continuity for organizations, I mean, this is the time to double down on.
Ganesh Padmanabhan (10:13):
And the notion of a cash conservation comes from the fact that most startups are not an overnight success. It's a marathon, not a sprint, right? So one of the fundamental things where your entire fabric of the society is being [inaudible 00:10:29] this time, it's important to actually remember, for the longterm, how do you actually conserve and be resilient for the long term? And that was my comment around conserving cash. So keeping that in mind, but if this is a time for you to accelerate your business, don't lose the opportunity because we'll get too used to actually working in this new normal, then it won't be an emergency anymore.
Michael Hainsworth (10:51):
Is it the new normal? Has customer behavior really changed fundamentally forever?
Ganesh Padmanabhan (10:58):
Great question. I would say, is it a new normal? Well, what we see today, is this is? I don't know. I don't think so. I think this is definitely a preview of what is to come. Everybody's made careers about predicting how this world is going to be. Preparation of the other side, how do you prepare for a world that actually comes in and changes things as we know it, right? So to your question, has this fundamentally changed us all? Absolutely. I mean, what COVID-19 or this whole last six months almost has really taught us is a few things. I mean, on a personal basis, I look at it this way. Human evolutionary dominance has its costs. We had taken life on earth for granted, so that it is leading a whole slew of things, and viruses, and paying attention to pandemics.
Ganesh Padmanabhan (11:50):
Second, we don't know how to deal with the pandemic. There are so many lessons as civilians, you're taking liberty for granted, all that kind of stuff. It also exposed the fragility of the human society, the racial unrest, the mistaken mass mandate for challenge to liberty, socioeconomic divides, and all those kinds of things. All this really shapes, at the end of the day, it changes the way we live our life today, right. I have two young kids, six and two, and they were here five seconds ago, just before the call started. And I said, "Daddy has to get on this call and have this conversation." But before that, actually, I was thinking through certain topics and writing in a couple of emails and follow-ups. It was life interrupted.
Ganesh Padmanabhan (12:35):
I can multitask, but most humans cannot. You just slice your brains to actually do multiple things. But imagine the consumer, on the other hand, what does it do to attention span on an already lack of attention span and line with everything digital and the explosion of data and stuff like that, right? So it changes the way humans interact. COVID taught us to put life or family back in the center of society. So how important is work? What is work-life balance in this new realm, right? All of this have downstream impact or upstream impact on how consumers behave. How much time you spend researching a particular product? Do you trust the news or you don't? Do you actually walk out and talk to multiple friends who talk about certain things? Do you get into social meetings? . How do you actually work in that environment and so forth? There's so many different things that are coming here that has changed fundamentally,
Michael Hainsworth (13:38):
Which brings us to that evolution of the remote workforce. How do we, as a startup entrepreneur, ensure that we have a readiness within our operations to ensure that we can capture this new way of interacting, not just with our clients, but with each other?
Ganesh Padmanabhan (13:57):
Great question. I think it's a hot topic, everybody's talking about it. And there's a lot of data out there. And I'm a huge believer of first principles and a lot of these things, right. So fundamentally, if you're a startup and you're building out your operational infrastructure to build and scale, it's a no brainer. Don't try to look for resilient cloud-based systems to actually base all your frameworks on which most startups are already doing, so you don't have to do it. But I did, once in a while, meet a startup, who's trying to stand their own environment to host a machine learning model and do deep training under their desk with heavy servers and infrastructure and so forth. So just operationally, make sure that you're embracing the cloud-based computing environment to go put your systems, make it resilient, things that you don't have to worry about for maintenance and continuity, outsource it. Do that.
Ganesh Padmanabhan (14:47):
From an interaction perspective, one of the biggest problems I'm hearing and it's happening everywhere, is burnouts. . The importance of longterm perspective in this regard is very important. How do you make sure that you're really building and motivating the team for the long term, right? And that includes scaling back expectations with investors, with employees and stuff, to actually start reframing the problem in the current pandemic. You started out this year, then I'm going to grow the business three X last year because that's my plan to get there. Well, honestly, you got to really sit back and understand how it's going to play out for this year and for the shockwave side of the system to come out for the next year and the year after.
Ganesh Padmanabhan (15:31):
So what does that mean in recalibrating, renegotiating success with your investors, your employees, your partners, your vendors, and the whole [inaudible 00:15:37]? So those are some fundamentals. Then you take on the customer operations side of things. To my point on remote working, customers don't have the time that they used to have. They won't sit through a presentation for an hour, hoping that they'll get the answer out of it. So how do you actually interact with them in that digital first digitally native model? Your communication needs to be more crisper. If you have a 45 minute meeting, the first 10 minutes was pleasantries, now it's two minutes. And so how do you really adapt your way you communicate? And you ought to be really empathetic to what they're going through. Their families, their situation and stuff like that. Teams, team members working in Asia, where they live in one bedroom, two bedroom apartments, and they have two kids, and both the spouses are working, and it's a very different environment, what you used to take for granted in the way you actually used to have these long calls and conversations with them.
Ganesh Padmanabhan (16:32):
This now have to be compressed to a very effective, efficient mode of communication to go make some [inaudible 00:16:35]. So the whole notion of remote workforce, as leaders, you've got to think about how do you really understand the stress that the employees are going through. How do you interact with customers on the other hand? And an example that I have was we were working with the large pharma, we signed a deal in the thick of things in late March. And there was one part of the process where they required vet signatures. And one of our team members didn't have a printer at home and it was just a scramble and it was two days to the end of quarter and they were trying to get this thing done. And so these are simple things, but do you really imagine how that'll play out in a contextual environment like this, right? So remote workforce, remote environments, remote working is going to be here forever, and it's going to change and evolve in a lot of different ways. Being prepared for it is important.
Michael Hainsworth (17:31):
You brought up an interesting phrase that I think sort of encapsulates everything associated with rewiring our brains under COVID-19. We have to renegotiate the definition of success.
Ganesh Padmanabhan (17:47):
It's critical, right? I mean, you could describe it from a financial landscape, it's a black swan event, right. Or you could call it a gray rhino, which is basically it happened because you saw some breadcrumbs and you never really paid attention to it. And then boom, our next thing, it was the elephant in the room. But fundamentally, what it did was really change the fabric of the society and it changes everything around us. And the most authentic team thing to do here is to actually, A, realize the impact of this particular thing to you as a person, to people around you, to your stakeholders around this thing. So I approach life in this way, personally from this fact that this is a reset button, right. For many, you can unpeel that in so many different layers. Reset button for humanity, for progress, and society, and living, and things we have taken for granted.
Ganesh Padmanabhan (18:36):
But fundamentally, it's a reset that is happening, a rewiring that's happening. And the most authentic and impactful thing you can do at a minimum is to recognize that, accept it, and then sit down with your stakeholders. Whoever it is, family, employees, investors, and stuff, to redefine what success really meant for that relationship and what do you need to do. And it's not so much about being conservative and [inaudible 00:19:02]. It's not so much about being risk-averse and entrepreneurship is, by definition, risky. And well, we live in a world where walking mask-less to a supermarket is risky, right? So it's a fundamentally different world than we started the year with, and there's everybody, and I'm sure I am, and I'm sure you are, everybody's going through moments of reflection, moments of reconnection, if you will, with many different facets of life. And this becomes a very important and right thing to do, to actually sit down and renegotiate the definition of success.
Michael Hainsworth (19:34):
So then how do we design for the next normal? Is it simply a function of throwing more digital at our lives?
Ganesh Padmanabhan (19:43):
Well, no. I mean, definitely not. That's a great question. And is a broad question, to be honest, right. There's so many different ways you have to look at this, right. If you're a business, one thing this has taught us is, no business is 100% resilient, but those that are technologically more fortified, if you will, are faring much better than the ones that are not. So what does that mean? That is actually a signal to say technology and digital is important to invest in, and the right places and the right ways of things, right. One is investing in technology-led innovation, accelerating the digital journeys that you're already on, now things like data and AI, multi-device collaborations, because now you are looking at, you start watching a movie, you continue that. And the particular thing. Now it's more than that. You start your school on an iPad, and then you got to go do something in another device and so forth.
Michael Hainsworth (20:40):
Can you imagine that there was actually a time in the corporate world where you were told which device you were only allowed use?
Ganesh Padmanabhan (20:48):
Yeah. Bring your own device was the special thing for organizations that are not doing that. And yeah, no, believe me, there are still organizations that require that. You have to actually use the device that they actually sent you. And those ones, if you're not really fortified with the other elements of this, it's going to really suffer this whole thing. So it's not throwing more digital, but investing in technology-led innovation is going to be definitely important here. The second thing is you really have to think about... I look at this whole environment as in three phases, right, where you responded initially. And that response included, "Hey, everybody work from home. Make sure that you told your IT teams to make sure you put all your systems that will scale with wherever the employees are, which devices they use, and so forth." Those are just responses. Now you've got to recover back from where you started, right. And then you have to reimagine this business.
Ganesh Padmanabhan (21:41):
But it's more than just technology. This whole process is more than just technology, it's organizations. How do you structure organizations? Business models, workflows. If you had a paper-based process for employee onboarding, how do you reimagine that? You kind of have to start thinking about this as, what is the new emergent operating system for the business, right? And then lastly, when you reimagine it, that's when you actually start looking at it. I mean, there's opportunity all around us, look at a silver lining in this, right. Your remote working infrastructure just stood out. We went through about a couple of years of digital transformation in a few months, right. Cloud became an equalizer. Being able to use an existing infrastructure or cloud infrastructure to stand up different applications and have it up and running and things that people have been putting off have just been accelerated, right.
Ganesh Padmanabhan (22:40):
The new working models, the new social models, the new meaning for global scale, everything is fundamentally changed. And from a data and AI perspective, I think about this way, because we're in front of a computer, we are actually doing a lot of these things digitally now, a lot of digital channels, you're generating a lot of data, which becomes the fuel for defining your future interaction models and so forth, right. My point is, there is technologies and element, but then beyond technology, we got to start thinking about business model, interaction models, and start looking at, how do you reimagine the environment, the ecosystem for the next normal? I mean, it's not 100% defined, we're not there yet, but we have a pretty good glimpse of what's to come.
Michael Hainsworth (23:23):
Startups, I can imagine would be far more nimble than a more established, larger organization for a bunch of different reasons, not the least of which is they don't have the silos that you often have with large organizations. The structure can be so much more simpler to get decisions made more quickly. I can't imagine those startups ought to be too cocky about that because the big boys, they're the ones with the big bucks to catch up.
Ganesh Padmanabhan (23:48):
No, it's so true. I mean, talking to a lot of prior colleagues and friends and advisors and executives in these big companies, and in a weird sort of way, startups always had the big advantage over the last, I don't know, couple of decades, if you will, of being extremely nimble. They were the only ones who had the digitally native infrastructure who could start from scratch . They didn't have any of the baggage, if you will, right. And smaller teams, lesser process to drive innovation, and all those things happening. So on one hand, what's happening is we didn't talk about capital at all. But really early stage capital is right out, but then folks who have enough capital at startups are getting more fuel because people still want to put money somewhere.
Ganesh Padmanabhan (24:42):
But on the one hand, startups who had the advantage didn't really have the capital to actually go execute and make it happen. And they were kind of freely available over the last decade or so, so they did well. On the larger side, because of all the politics and the, "This is the way things are done." Natural innovation, the innovator's dilemma, things haven't changed for a while. Well, all the large organizations who are in that mode and who already had the beginning of it, they understood it. They were at least 12 months into a digital transformation journey. They just used this opportunity to just accelerate. And they could because they had the capital and they had put in some base infrastructure in place.
Ganesh Padmanabhan (25:22):
Now, there's a lot of folks who won't come out of it, right. There's a lot of folks, they just thought this whole digital fad will go away. It never did, and it's not going to go away. So for them, it's a different story. But there's big organizations who are well-established and funded who realize the value of digital transformation. This is an opportunity for equaling this whole thing, because all the things that made startups really nimble and being able to deliver quicker are now available, like it or not, for these larger organizations. A digitally native application landscape, a remote first workforce, the ability to actually hire talent.
Ganesh Padmanabhan (26:01):
=I was talking to a large industrial company just a few weeks ago. And they were telling me that they were hiring about 20, 30 data scientists in different pockets in Asia. And I'm like, "Well, you guys are based in Atlanta. You're a huge company. What are you doing? I mean, you never actually..." He's like, "Yeah, we never have hired a single data scientist outside of our offices until about six months ago. And now, we're saying. 'Look, that's where the talent is. I'm going to go there because the cloud and the whole remote working environment has become an equalizer.'" So the big advantage the big companies have against the startups right now is they can now afford to and hire these talent anywhere in the world.
Michael Hainsworth (26:41):
That makes a product development life cycle that much more important for a startup. How do you accelerate or at the very least maintain a schedule? Or do we have to go back to the concept of renegotiating the definition of success? How do you keep your team on track?
Ganesh Padmanabhan (26:58):
Oh, that's a good question, right. There's two parts of the question. One is product development itself, right. How does this fundamentally change the way you look at product development? What are the areas? How do you actually really think about developing products in this next normal, the new normal? That's one aspect. The second aspect is, how do you actually motivate and manage a team in this remote, everyone everywhere, and this whole entire work environment? We talked about customer modes of operation changing, right. So one of the first things you could do is build out a very agile infrastructure. And how do you do product development, right. Innovation cycles and product development were defined in weeks, months, and years in the past.
Ganesh Padmanabhan (27:44):
In a matter of weeks, the world changed, right? I mean, if you look at everything that happened, how do you create a hyper agile approach to development, right. And there's a lot of learnings that really successful startups that have done I mean just different little things. And it's a very different model of working. It's not the traditional waterfall versus agile, but really thinking about how do you create a hyper agile environment where you create the small parts to go iterate very quickly, look at the data, and make pivots and changes as they actually go through? So that's one aspect of it, right?
Ganesh Padmanabhan (28:25):
The second aspect of this whole product development is the human experience. We kind of touched upon briefly in terms of how life has changed for individuals. Life has changed for customers. How do you really redefine the human experience in this new thing where it's digital first? So rethinking user experience beyond just UI, how do you build a product that traditionally gets introduced and sold by a human being in physical location, for example, in retail, to actually be available in a digitally native environment, but go through parts of the experience they would otherwise go through? And we've sold these in pockets, but trying to get that whole thing done. So that's one aspect of it, right.
Ganesh Padmanabhan (29:04):
In terms of product development, how do you really think about know customers and geographies and everything? The tougher question, as you asked, is the thinking about how do you really operate this environment in a really globally extreme thing? And I haven't figured it out, honestly, but it's going to be an evolution in process. Part of that is going to be the renegotiating success. Part of that is going to be about understanding the limitations of working in this particular thing and say what you can actually output versus not.
Ganesh Padmanabhan (29:35):
I have an athletic background, I've done sports. And in any kind of sports, it's not just about picking place and executing to it. It's about understanding the strengths of the organization that you have, the teams that you have, the players, how they all play with each other, and then defining and designing or adapting plays that works best to go far and faster. And the same approach needs to come into business. Then you have a team that's in there. And part of that is etiquettes and things like that about you want to make sure that you're respectful of people's time. Ganesh Padmanabhan (30:25):
So how do you be flexible in that working model? But also, this whole notion of, how do you really reimagine product development cycles in this particular thing, right? Do you break your product framework? Or what are you trying to achieve into multiple parts to give autonomous projects or slices for different individuals in different zones? Do you create these virtual parts to actually go focus on certain sets of that that are geographically more [inaudible 00:00:30:51]? There's a lot of traditional mindset around saying, they always say, "Don't hire more than two times zones away." Right, and that was a classic thing that everybody used to say because it's hard to actually coordinate. I mean, I think those are being rewired and rewritten. You're going to probably lose out the biggest opportunity for a lifetime to get a really globally diverse and globally talented workforce that you didn't have before.
Michael Hainsworth (31:15):
If innovation has accelerated and we've compressed, as you say, in some cases, months or years down to weeks or months, what does that mean long term for the company?
Ganesh Padmanabhan (31:29):
Good question. So I teach product strategy and product management at the UT, University of Texas in Austin and my background in products as well. I've spent a lot of time thinking through and talking to a lot of experts on is this notion of, how do you sustain innovation over a long term? Right. And the one thing that has really come to the forefront in this way, change is not new. Change has always happened in the markets and stuff forever.
Michael Hainsworth (32:00):
It's the only constant.
Ganesh Padmanabhan (32:02):
It's the only constant. What's different now though, is you had a lot of time for a change to get established, set in place, get used to people before you give them another paradigm shift or a change in this thing. That timeframes have come down, right. The classic examples, the telephone took about 25, 30 years to get to 50 million households, and we both did that in two days, right. So the change is constant, right? I mean, as you said. But the rate of change has completely accelerated. And most forward-thinking organizations have already kind of figured out a way that works best for them to adapt their product development processes, to be ready to encounter the change and make pivots and changes and stuff like that.
Ganesh Padmanabhan (32:47):
So on the longterm, and this is mostly a hypothesis that we're going to all lay it out in the world, when change is happening at such a hot, fast rate, the only way you can actually sustain and be on top, if you're an organization, is to innovate across multiple vectors or multiple dimensions, right. There's all these schools of thought around the fuse of innovation and how do you actually kind of create a free market for ideas where you're actually running multiple ideas at the same time with minimal investments, a lot of upside. And then you start looking for signals that will actually bubble up a few real strong ones that you can just double down, invest for the longer term, right.
Ganesh Padmanabhan (33:24):
How do you create those kinds of environments to accelerate innovation at the rate of change or something close to the rate of change that is happening? I don't know if anybody said this, but this whole idea of specialization versus being a generalist, right, what is going to really determine the success for organizations in the longterm when all these things are happening right now is having this hyper agile approach to have a generalist capability across multiple domains, multidisciplinary domains. To look for the areas that they can go specialize on and then double flake and go build on the long term. So short answer for that is, it's going to be around. How do you really look at multimodal, multidisciplinary ways to actually innovate across multiple fronts at the same time for you to be really successful? And there is no one answer, and I'm sure there will be five companies that'll be started today that's going to prove me wrong. And that particular one there'll be 10 that is actually already on a path. And this one, they're going to prove that this is the right way to do it.
Michael Hainsworth (34:27):
In this environment, an environment that will be with us for some time, how do you validate your expectations of a market? How do you confirm what you've learned about it? How do you ensure that you're getting the appropriate data coming in that tells you, you're headed in the right direction?
Ganesh Padmanabhan (34:45):
Million dollar question, I guess. As I said, one hand, there's a lot more digital exhausts, as I call it, of interactions that you have. With customers, with users of your products, and so forth. I mean, if you know the right questions to ask, really spend the time on understanding and figuring out what are the questions to ask, and how do you instrument those questions into your product to get the exhaust out of the usage so you can actually learn from it? So that's one way.
Ganesh Padmanabhan (35:12):
And the question is, how do you validate and how do you make sure those are learnings in the right thing? I wouldn't say there's a right or wrong answer in learning, right. I mean, it's fundamental to how you think about it. You start with the hypothesis, there's a scientific thinking. You go play out this particular play, you instrument it to ask the right questions. You get the answer. Sometimes the answers are not of questions you wanted to ask, right. So being flexible. Again, my hyper agile mindset that I was talking about is beyond just product development cycles. It's about how do you instrument your organization to go listen on things that you're not even asking a question about, and then applying that to a next iteration.
Ganesh Padmanabhan (35:53):
So for the last, I would say five to six years that I've also personally learned. I come from, running two to three year, I was at Intel for a long time ago where a product development cycle was as much as 18 months, right. So 18 months to three years, because 18 months, the chip fabrication technology advances, and then productization takes longer and stuff like that. To now, the only constant way to actually make sure that you're learning and iterating faster is to build this approach of rapid iteration and learning from the exhaustive things. And there's no right or wrong things to learn. Sometimes, you're going to ask the wrong questions and you're going to get the answer that you don't want to hear. And that might give you an insight to actually look at something else to do in the product to learn more in that direction.
Michael Hainsworth (36:45):
Before I let you go, would you launch a startup in this environment?
Ganesh Padmanabhan (36:54):
There is no perfect time to start a startup. There's a lot of case studies for starting companies during an economic crisis or a pandemic, and there is enough that it's not during a crisis. There's no perfect one answer, but here's the way I would think about it, right. If your goal was to do a startup right, there are three main, I would say, ideas that you have to think through. And it will be hard to repeat until another pandemic or another black swan or a gray rhino event happens, right. Number one is, you now are in a preview mode of what's going to come in terms of rewriting the fabric of society, writing how people live and work, how the business operations have to happen. Remote working childcare, schooling, and education, retail, how people buy and interact. You can start to see some early trend lines right now. And the world is going to be different than what it was before. We don't really know how, but these are good trend lines to go learn from, to go design.
Ganesh Padmanabhan (38:00):
Number two, capital is still very cheap, relaxed monetary policy in place. We see early stage funding has dried up a little bit, but alternative capital is available. People need to put their money somewhere. It also, on the other hand, will give you an opportunity to build a company with operational disciplines. Of understanding, how do you build with all the constraints around it? How do you build for resiliency? And it's not just about, "I have an idea and let me find someone to build a check." It lends itself to building a business with the operational discipline leading needed in the longterm, from the ground up.
Ganesh Padmanabhan (38:35):
And then three, I would say people are in front of their screens, more than ever. No travel, no time wasted, no long, in-person meetings. People are actually now more accessible forever. Customers, partners, investors, it's a great time to connect with thinkers, investors, customers. And I'm spending a lot of time doing that myself. So with all that said, would I do a startup at this time? I think if your goal was to do a startup, absolutely. You get an opportunity to be a part of fundamental shift that is happening. If that's your goal, which is to, "I want to do a startup business." There's no better time than this to go do it now, if you want to really do a startup with all the different baggages that come with actually doing a startup. But it's a great time to do it. It's a great time to win startups and entrepreneurs are nothing but problem solvers. And we just figured out in the last six months, there was more than just a wire. There's a lot more fundamental problems to be solved for humanity and for the society. I'm excited about it.
Announcer (39:31):
Subscribe today to the CIBC Innovation Banking podcast with Michael Hainsworth in Apple podcasts, Google podcasts, Spotify, or in your favorite podcast app.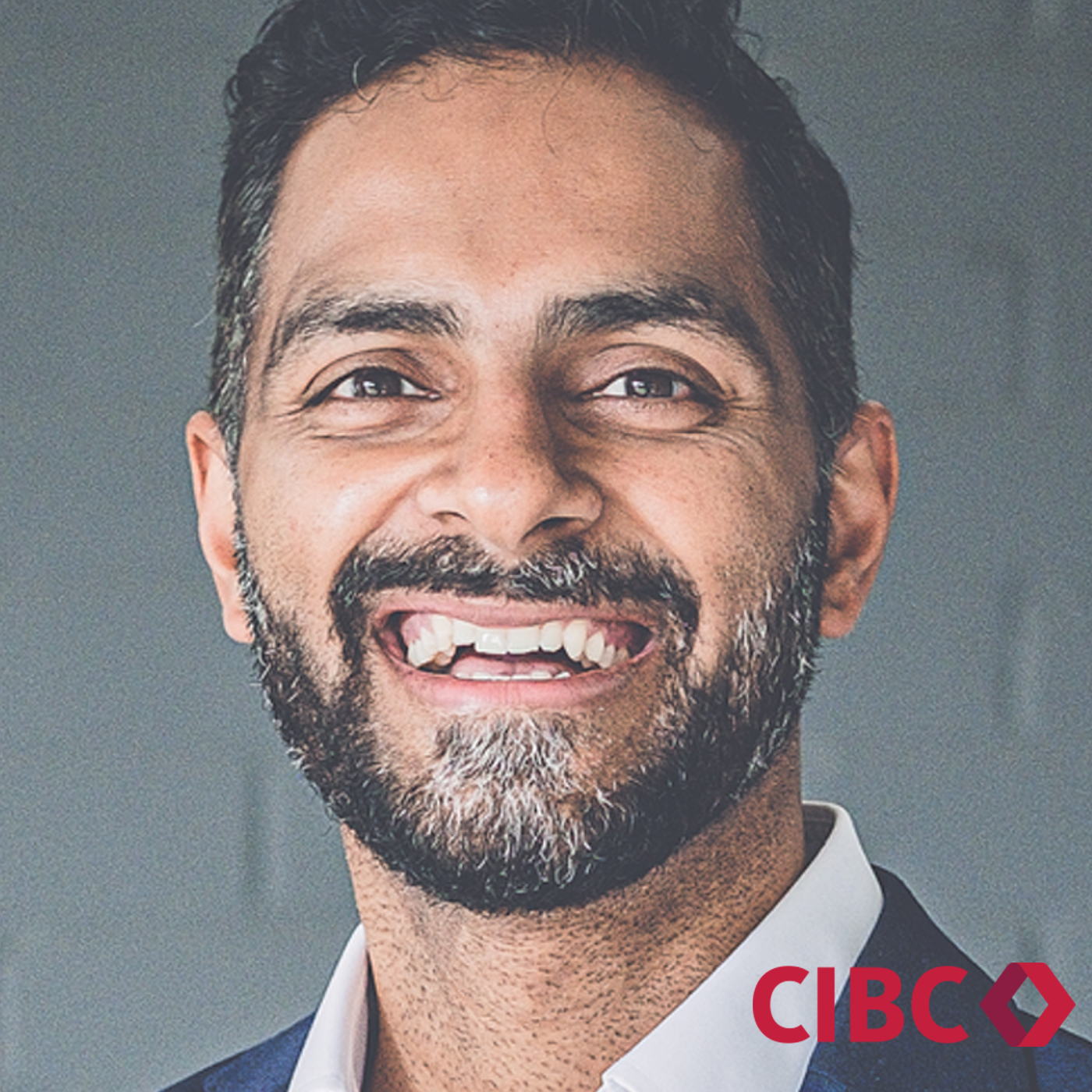 Renegotiating the Definition of Success with Ganesh Padmanabhan
https://youtu.be/XArgzEF2bDE
<iframe src='https://www.youtube.com/embed/XArgzEF2bDE' height='198px;' width='100%'></iframe>